Jazz Creativity Lessons For Programming
Really for any craft
I spent a couple thousand hours on the trombone before ever learning to improvise. Learning to improvise is a bit like someone handing you a new instrument, a single lung, half a brain, and asking you to sound good. On the spot!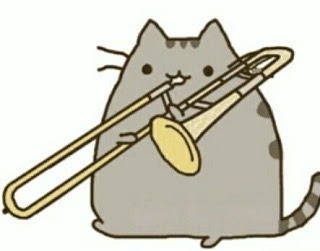 Jazz improvisation requires a lot of creativity. I believe every job has opportunities for creativity.
---
My Recommendations
I followed these recommendations when teaching and learning improvisation.
Limit yourself to one, easy to handle, goal at a time. Leave space in your brain for creativity.

Intersperse your work with free-form experimentation.
The rest of the article goes more in depth.
---
Base Line Music Knowledge
Jazz improvisation is, for the most part, the spontaneous creation of melodic lines on top of chords and tempo structure.
Melodic lines are the job of the soloist and the chords are the job of the rhythm section. Tempo, or speed, is everyone's job. But that's besides the point.
Music Theory - At first there were 12 notes
I had one main motto when playing/teaching jazz improvisation; there are no wrong notes. Just notes that range from easy to handle, to hard to handle. 
NOTE: In software development this would translate to, there is no one right way to accomplish a goal, just methods that range from easy to handle, to hard to handle.
There are 12 notes in Western Music harmony. With this bag of 12 notes, how do we pick out the notes that are easy to handle?

Then there were 7
We can go from 12 distinct possible options to 7 by thinking in the major key in which one is improvising over. For the sake of explanation, we are in major key "Do". The major scale from the Do key is a good starting point to picking easy to handle notes; that will give us 7 out of 12 possible notes. Do-Re-Mi-Fa-Sol-La-Ti
Think Aristocats!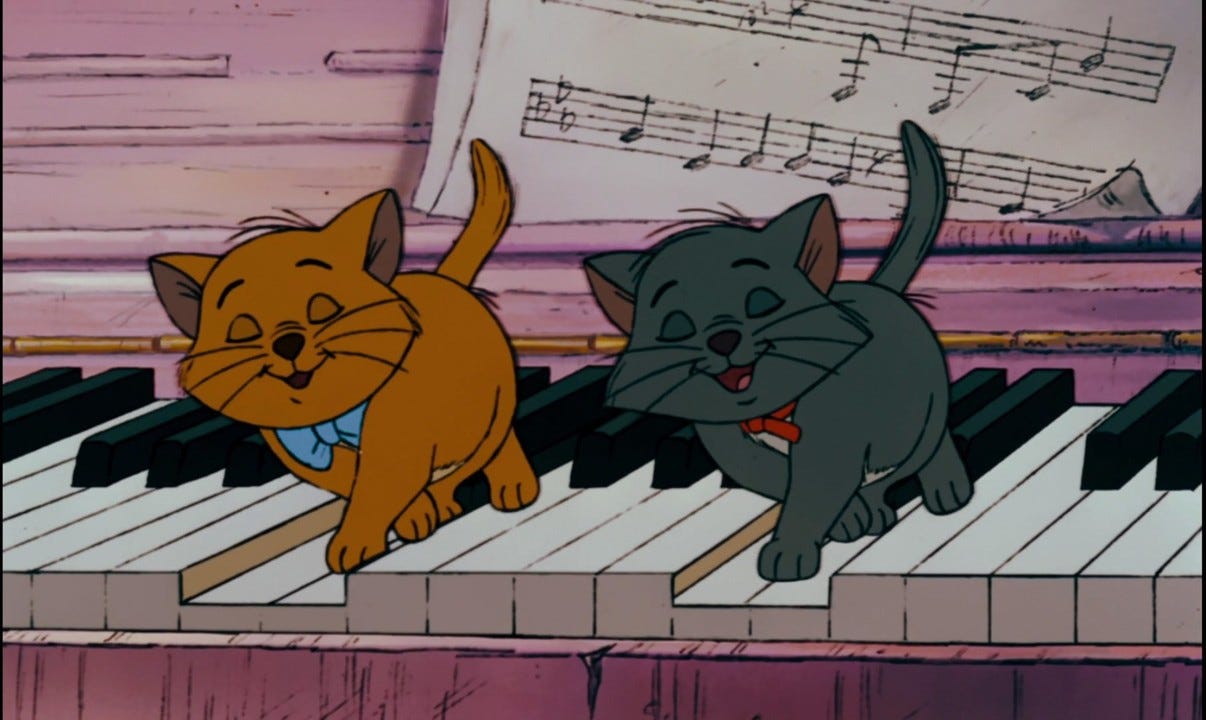 Then there were 4
To narrow down our bag of notes that are easy to handle, even further, we use tertian harmony. Tertian Harmony is what Western music is based on. We keep every other note, outlining the structure of a Major 7th chord. We only keep:
Do

Mi

Sol

Ti
Finally, there were 2
These are the extremely safe notes. They are easy to handle within the major key of Do. The reason these two notes are so safe, is physics.
Do

Sol
Do and Sol are the first two unique notes in the physics-based overtone series. The wavelengths of those two notes within a major key are multiples of the wavelengths generated by the major key.

Jazz improvisation note options range from 12 possibly dangerous, to 7 semi safe, to 4 safe, to 2 boring, to 1 super boring note/s.
If you never wanted to play a "wrong" note in improvisation; you would only play Do. However, monotone improvisation can be boring to listen to. Not applying your individual creativity to your craft is dreadful.
---
Learn the rules like a master, so that you can break them like an artist.
Easier said than done.
When I taught and practiced improvisation, I imposed a structured rules for each chorus of improvisation. Structured rules give the students less balls to juggle in their heads and allow for more of that brain-power to be used on creativity.
Example of structured rules that are easy to handle:
Only Do - Sol notes

Only Do - Mi - Sol notes

Only short notes

Anything you want play - go nuts
Students often rebelled against this structure.
NOTE: Imagine a coding project in which you only maximize one aspect at a time. It's a lot like Computer Science class but chorus cycles last ~30 seconds rather than 3 weeks.
Complaint #1
Students would say they wanted to learn to play what was in their head. Not what some rules told them to play. It was hard for them to realize that internalizing the structure of their craft, was exactly what would give them the freedom to break from the rules.
Complaint #2
Students also said that they would sound like everybody else. Cliche, in a word. They also did not realize that music allows for a range of self-expression that goes beyond the structures imposed. Most students eventually trusted me to complicate their rules, once they showed mastery in easier to handle rules.
Practicing structure leads to mastery
As the student practiced through these rules, the rules would slowly get more complicated. Eventually, there are no rules and all 12 notes are handled deftly and creatively. Achieving this accomplishment will give you tons of bragging rights and about a dozen album sales.
In order to maximize creativity from my students and myself. I rewrite these recommendations:
Goals during each improvisation cycle are singular and easy to handle

Breathing room for improvising, whatever you want, is a critical outlet

Celebrate new mistakes as signs of growth!
---
Finale
Seemingly, structure and creativity are two opposite sides of a coin. However, I believe they are complementary. Creating structure in aspects of your craft, frees your brain up for creativity, in other aspects.
Thanks for reading!