Dana Lawson on Growing Up Poor and Handling New Tech Wealth
An interview with Github's VP of Engineering
I interviewed GitHub's VP of Engineering, Dana Lawson. We talked about what it's like to grow up poor and enter tech's higher financial status.
---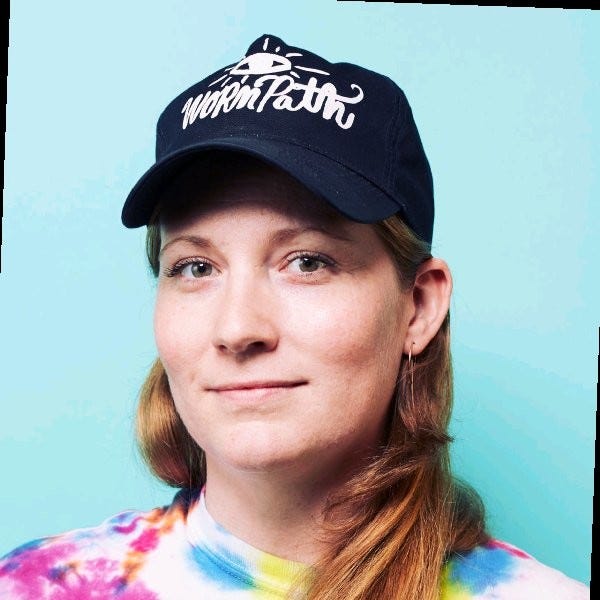 Intro
You can come in[to Tech from poverty] with a chip on your shoulder. Or you can come in with an accepting attitude. Accepting people, no matter what anybody's background is.

— Dana
Dana grew up in New Mexico, far from any tech hub. Both geographically and by degrees of human separation. Her father worked in an oil field. My father was a tow truck driver. I was born in El Salvador and grew up in Southern California. I am relatively new to my career and knew I could learn from someone with shared experiences, that was farther into their tech career.
She thought she might do art in college and I thought I might do music at the same point of my life. Using this anec-data, I do believe arts and social work to have a stronger pull to first-gen college students because they provide both purpose and creativity in ways that tech has a harder time competing. This is partly why I believe practical cases like, "You will have health insurance", are so painfully under-utilized when trying to be inclusive to all tech newcomers.
---
Interlude — D'az explained
"Accepting people, no matter their background" is built into my last name. Long story short; My father had close family tell him that my mother didn't deserve their last name. So he had our last names changed. It became D'az. The letter D is a pronounced "deh", which is a homonym for "from" in Spanish. D'az was to mean; from A to Z. Our unspoken family creed became; It doesn't matter what letters you have in your last name. What matters is your character.
It's this same attitude that is also built into Dana's thoughts on coming up from very little, into a high power role, at a famous tech company.
---
Q&A
Growing up poor, I learned to not ask for things, because there was never money. Have you struggled with self-advocating throughout your career?
One hundred percent. One hundred percent. You don't ask for things because you are putting your struggle on somebody else. Life is hard, why should I make somebody else's life harder?

Self-Advocacy is hard but you have to do it. It doesn't hurt to advocate for yourself. You don't owe anybody, anything, in tech.

I advise a 5 minute journal; 3 things I'm grateful. 3 things I hope to happen that day. Daily affirmation e.g. "I earned this. I worked hard enough for this." This pushes down that impostor syndrome a bit which makes you feel like you're not worth it. Someone gave me this great advice; "You're not poor anymore. You have to quit making decisions like you are, by having awareness."

Don't forget where you come from, but be proud of where you're at. You don't owe anybody anything. You gotta take care of you.
Do you struggle with survivor's guilt? Particularly with parents who are struggling?
I totally do. I sit in an air conditioned office. My dad worked in an oil field. It's their life. You have to separate your parent's life from your life. It comes down to reminding yourself that you earned it.
A smaller scoped question:
I am working remote and have the flexibility to move wherever I want. I want to move to a tech hub like Portland or Seattle but my family is in the South. Not necessarily this specific case, but have you ever been pulled in two different directions by two worlds? How did you grapple with that?
My parents are still in New Mexico. Very far from Portland. A while ago, I found a job there and went back for a couple of years. I was miserable.

I wanted to surround myself with people who want to advance themselves and human progress. There's pockets in the south that may give you that but moving back doesn't give you the people, around you, that you need.

Are you going to be around people who inspire you? I think that's important to your livelihood. If you move back, you're going to be isolated. You just said what you wanted [to move to a tech hub]. You know what you want.
In which ways do you notice your background being a benefit and/or burden?
For Benefit: a lot of grit. A lot of survivor-ism. When faced with tough challenges, you can kind of rationalize them and realize that nobody is dying. Nobody is starving.

Burden-wise: Probably making decisions based on my own insecurity like, I don't belong.
---
Ending
I hope these words help and illuminate our shared experiences. A separate person I look up to, described the purpose behind writing this, better than I could;
People who share similar stories get to see them reflected, and people who don't, can learn about stuff we don't realize/ we take for granted.
Thanks for reading!
---